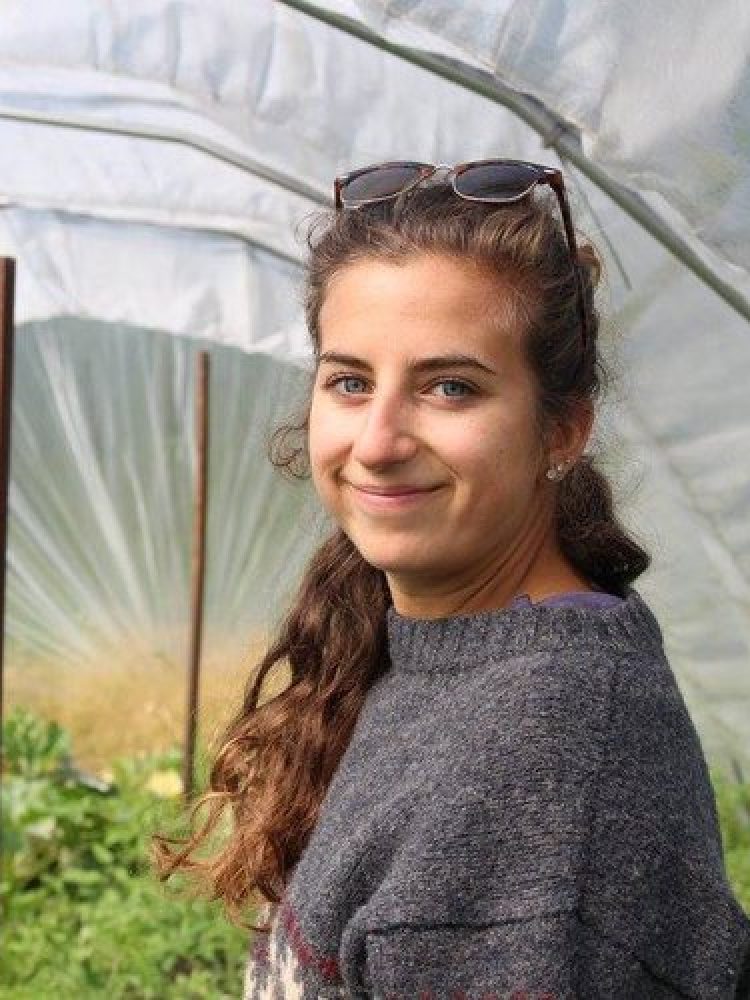 Agronomist
A native of Quebec City, Frédérique is co-founder of Écoboeuf and is currently pursuing a master's degree in agroforestry at the Université du Québec en Abitibi-Témiscamingue. She began her academic career at Laval University in an agronomy program. During her studies, Frédérique began to question industrial agricultural practices and the production systems in place. It was also during these years that she met her husband, Simon, a native of Dupuy. This union enabled her to visit Abitibi for the first time.
Following graduation, in 2019, she and her partner set up their company. Together, their mission is to develop innovative agronomic practices aimed at adapting to and combating climate change to ensure the sustainability of agriculture in northern environments.
Since then, the young agronomist has been working in the Abitibi fields every summer, while she prefers winters in her hometown to work on her writing. An avid lover of the outdoors, she is grateful to be able to take advantage of the region's vast open spaces and peacefulness. For her, Abitibi-Ouest is a place full of friendly people and opportunities to be explored. She aspires to contribute to the region's rural vitality and development.